Skip to Content
Trust Us For Luxury Vinyl Flooring
One of the misconceptions homeowners and contractors have about vinyl planks and other flooring methods meant to mimic hardwood is that they're not as durable as the "real thing." This couldn't be further from the truth. Luxury vinyl flooring is perfect for Annapolis, MD residents who wish to introduce a gorgeous floor surface into their home. They complement all interior design styles well, and they are a great finishing touch on new home construction or remodeling projects. Gideon's Wood Floors is proud to offer luxury vinyl planks to our clients. We believe in the timeless quality of this flooring surface. More importantly, our team has years of experience installing floors in homes just like yours.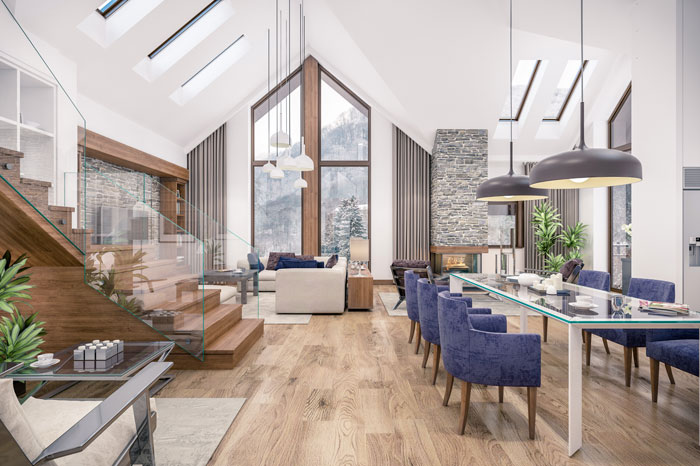 COREtec Luxury Vinyl Flooring: Beauty Redefined
Gideon's Wood Floors works with COREtec luxury vinyl tiles. This material is 100 percent waterproof and contains a rigid core that makes it ideally suited to hold up to heavy use. Luxury vinyl floors provide an exceptional collection of benefits to our clients, including:
Value
Don't be fooled by the word "luxury." This flooring method is affordable. More importantly, it isn't cheaply made. Despite the lower price point than other flooring materials, luxury vinyl flooring lasts for 25 to 30 years and comes in a variety of wood and stone patterns.
Durability
Luxury vinyl flooring is made from durable and robust materials, which makes it one of the most damage-resistant materials on the market. Gideon's Wood Floors recommends luxury vinyl flooring for a variety of clients, in particular, families and pet owners.
Style
As mentioned above, luxury vinyl flooring comes in a variety of tiles and variations. But in addition to variety, we offer absolutely stunning flooring. You'll be able to pick out a floor that matches your aesthetic perfectly.
Quiet
Luxury vinyl flooring is quieter to walk on than other materials. Tile, wood, and laminate will be louder than luxury vinyl flooring. This comes in handy in an upstairs area where keeping footsteps as quiet as possible is imperative
Maintenance
You don't want to spend all your time mopping and cleaning your floors. You certainly don't want to deal with complicated maintenance tasks. Luxury vinyl flooring requires simple vacuuming or sweeping and occasional mopping.
Contact Gideon's Wood Floors Today to Get Started
Don't overlook the simplicity and beauty of luxury vinyl flooring. The next time you remodel a room in your home or you build a brand-new custom home, give Gideon's Wood Floors a call. We're big believers in luxury vinyl flooring. Even better, visit our showroom. We'll show you the potential of our flooring offerings in person.
Over 35 Years of Experience
Call Today for a Free Estimate