Skip to Content
We Offer Premium Floor Products in Annapolis, MD
Gideon's Wood Floors is a family owned and operation floor installer in Annapolis and services the surrounding community. We provide high-quality flooring solutions and care installation services. We believe in honing our craft, and we're continually searching for ways to remain ahead of the curve and abreast of the changes in our industry. From prefabricated laminate to unfinished wood floors, we're proud to bring beautiful flooring to your home or business. We're also committed to being an eco-friendly company, and offer environmentally-safe floors.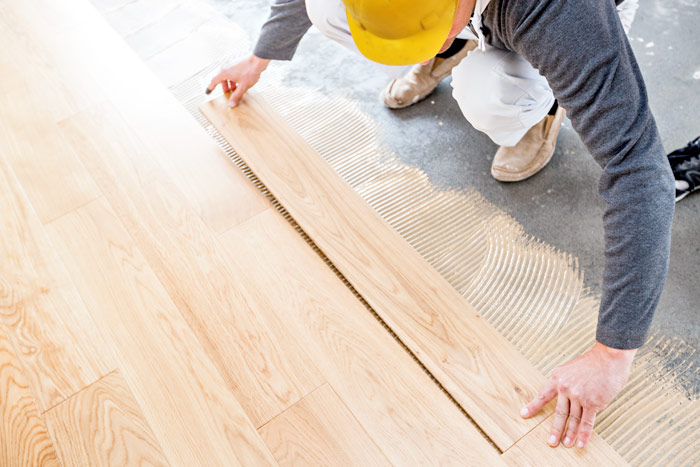 Enjoy the Benefits of Great Floor Installation in Annapolis
The devil is in the details. While there are a plethora of YouTube videos available for new flooring installation, nothing beats the work of an experienced craftsman and flooring installer. We've seen it all. That means we can adjust to unexpected circumstances like unusual floor plans or boards that are too long for the space they occupy. Moreover, your beautiful floors – whether they're prefinished wood floors or laminate floors – deserve the attention and care we give them. Save yourself a day or two's worth of frustrating work by having us install your flooring.
We Offer Tailor-Made Flooring Advice to our Clients
You might not have a firm idea of what kind of flooring surface you'd like in your kitchen. We've kept up with the times, and we know how many options are on the market now. Consumers have a wide array of choices, including prefinished, unfinished and engineered wood floors, green hardwood floors, laminate, and industrial-grade flooring. What we offer is simple: the expert advice that only 35 years of experience can provide. We guide you towards the right choice for your space, whether it's a kitchen, bathroom, or retail space. To learn more about our flooring options, give us a call today.
Over 35 Years of Experience
Call Today for a Free Estimate